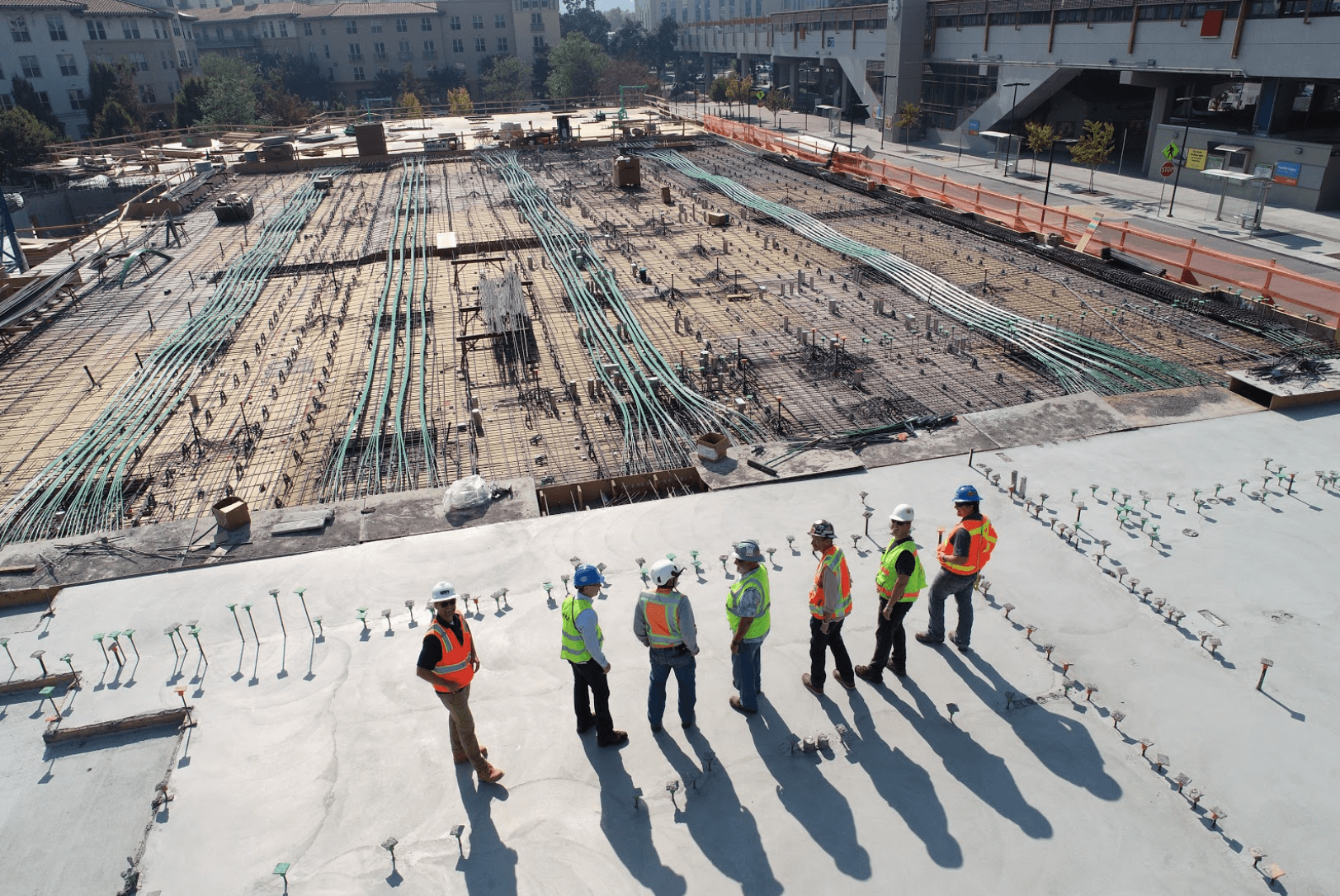 Did you know that 1 in 3 fatal slips, trips or falls involve construction workers?
Construction sites can be dangerous environments, with a variety of hazards and risks that come hand-in-hand with typical tasks. Accidents can be fatal, so it's vital (and legally required!) that appropriate health and safety measures are put in place.
If you're looking to improve your health and safety compliance, we've put together 10 of our top tips for staying safe on a construction site.
1. Make Sure Every Person Has The Correct Training
Our first tip is the most important of them all: make sure every person who is on a construction site has had the correct training and all their certifications are up to date. It is a legal requirement for new employees to get induction training for on-site construction work and ensures that each person has the bare minimum of knowledge about health and safety in the workplace. 
Every person that steps foot on the site should be aware of how they need to behave and should feel confident in their ability to protect themselves and others from hazards. 
2.Encourage Communication 
Good communication is also a must. We highly recommended ensuring that there is clear signage across the site to maintain awareness. Making sure there are clear rules in place can serve as reminders and visual cues. 
Organising regular meetings to discuss how people are working on the site, whether they are happy with the processes or have come across any potential issues is a great way to proactively improve practices.   
This is also key for the wellbeing of workers. Research has shown that an estimated 16,000 work-related cases of stress, depression or anxiety were reported by workers in the construction industry in 2019.  Poor wellbeing can affect concentration at work so creating a safe environment for workers to share any personal problems is just as important as the focus on physical aid, especially if it stems from a work-related issue. 
Having open and honest conversations can prevent a multitude of problems. 
3. Keep On Top Of Documentation 
Proper documentation needs to be completed before any work is even begun and needs to be maintained through the project. Whether it be building permissions or permits for equipment, each is important and not worth the risk of not obtaining. 
Having an accident book, for example, is an important record that may face legal scrutiny if anyone was to sue for an on-site injury. 
These days it's not even necessary to have physical documents, with the right technology more and more construction sites can complete paperwork online or on tablets to ultimately save time and increase security. 
4. Check The Equipment
Checking equipment and completing the right inspections is vital to maintaining good standards of health and safety. 
Any issues or damage can be spotted before they cause any problems and can prevent accidents from happening. 
Checking that equipment is also being used correctly is key. 
5. Wear The Right PPE 
Wearing the correct personal protective equipment can save lives in dangerous situations. 
All clothing and equipment should be stored appropriately to reduce wear and tear. 
The equipment needed tends to depend on the environment of the site and may span from steel-toe capped boots to masks and harnesses. The equipment needs to be safe for use and there needs to be enough for the whole workforce.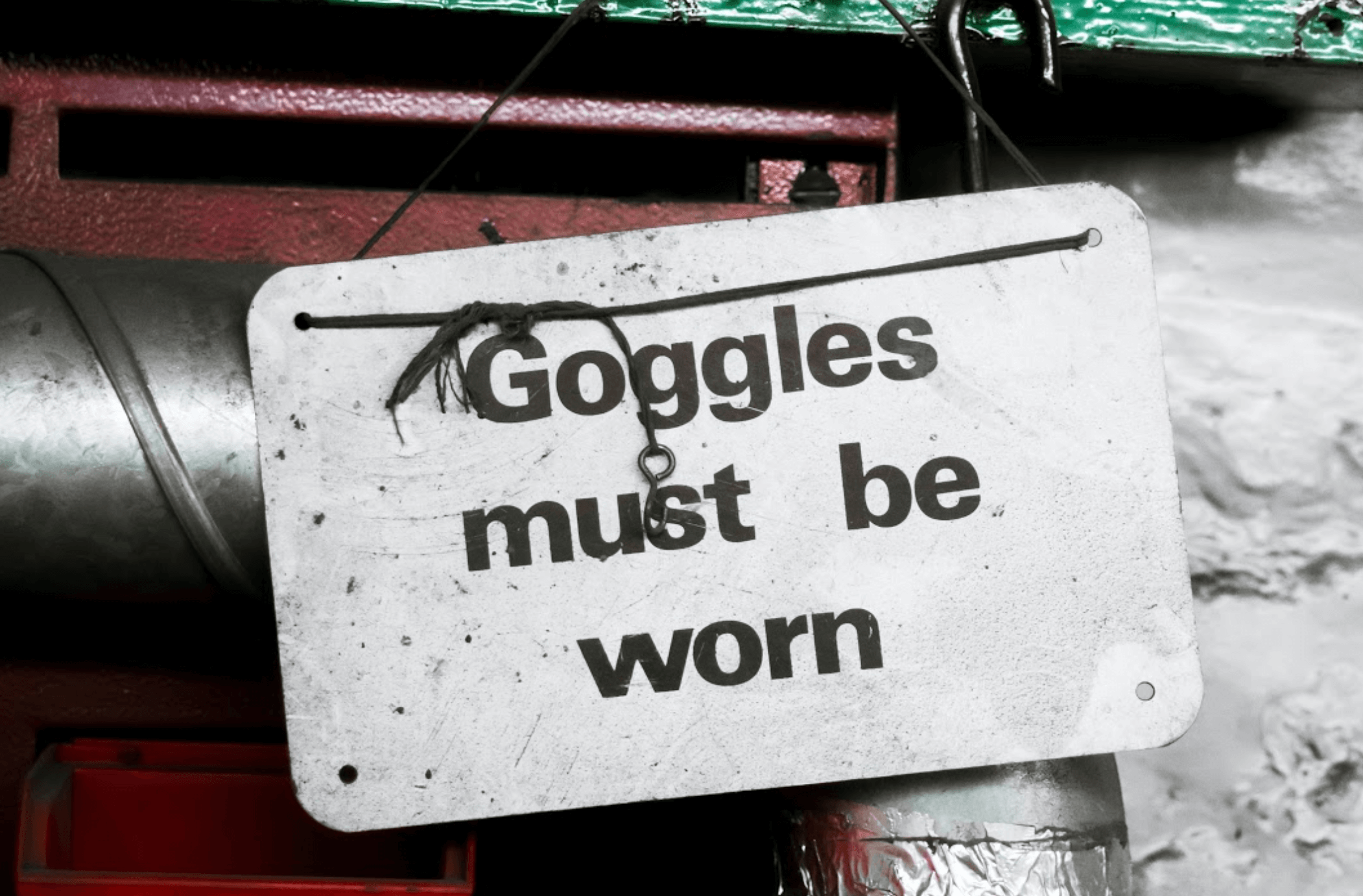 6. Stock Up Your First-Aid Kit
Scrapes and blisters are all too common for manual labourers so keeping plenty of plasters and antibacterial solutions on hand is essential. 
Do you know who can provide your first-aid on-site? You should. 
Take a look at the first-aid training courses we offer. 
7. Be COVID Aware
If you're working during the current COVID-19 pandemic, it's important that you have the extra precautions in place to keep your workplace safe. 
Now, more than ever, health and safety needs to be at the forefront of our minds. 
Putting the right hygiene stations in place and ensuring that hand-washing and masks guidance is followed is just the start of good practice. As the construction industry adapts to the effects of the pandemic we're sure guidance and processes may change, which is why we recommend checking our news section for the latest information and health and safety advice. 
There are plenty of COVID specific training courses available that can help you work to the highest standards possible.
8. Keep The Site Clean 
Maintaining a clean and tidy site might seem like an obvious piece of advice but more often than not it can be overlooked! 
Cleaning items off the floor or mopping up spillages and putting up the correct signs can prevent slips and falls. They may seem minor but slipping on a construction site, especially if the person is handling anything fragile or heavy can result in serious injury. 
It's better to be safe than sorry and minimise the chance of any type of accident altogether.
9. Report Any Issues 
Have you seen an issue or potential problem? Report it as soon as you can. 
Whether it's a loose nail on the floor or a piece of equipment that won't start it's best to act straight away to prevent anything from escalating further. 
Staying alert and aware of your surroundings is key to staying on top of hazards. 
10. Have Clear Leadership 
Is there someone on-site that workers can go to if they have any doubts or questions? 
Nominating a health and safety officer or having a leader for people to turn to for advice is a great way to avoid any confusion on-site and can help keep everyone on the same page. 
Someone who has an overview of the health and safety as a whole is perfect for spotting any places where standards are dropping or where things need to be changed. 
Tips are useful reminders but it's important to note that they are not substitutes for proper training and certifications. 
At FRS we offer a wide range of training courses for a multitude of health and safety needs, from first-aid training to fire safety in the workplace. You can browse our website or get in touch for more information.